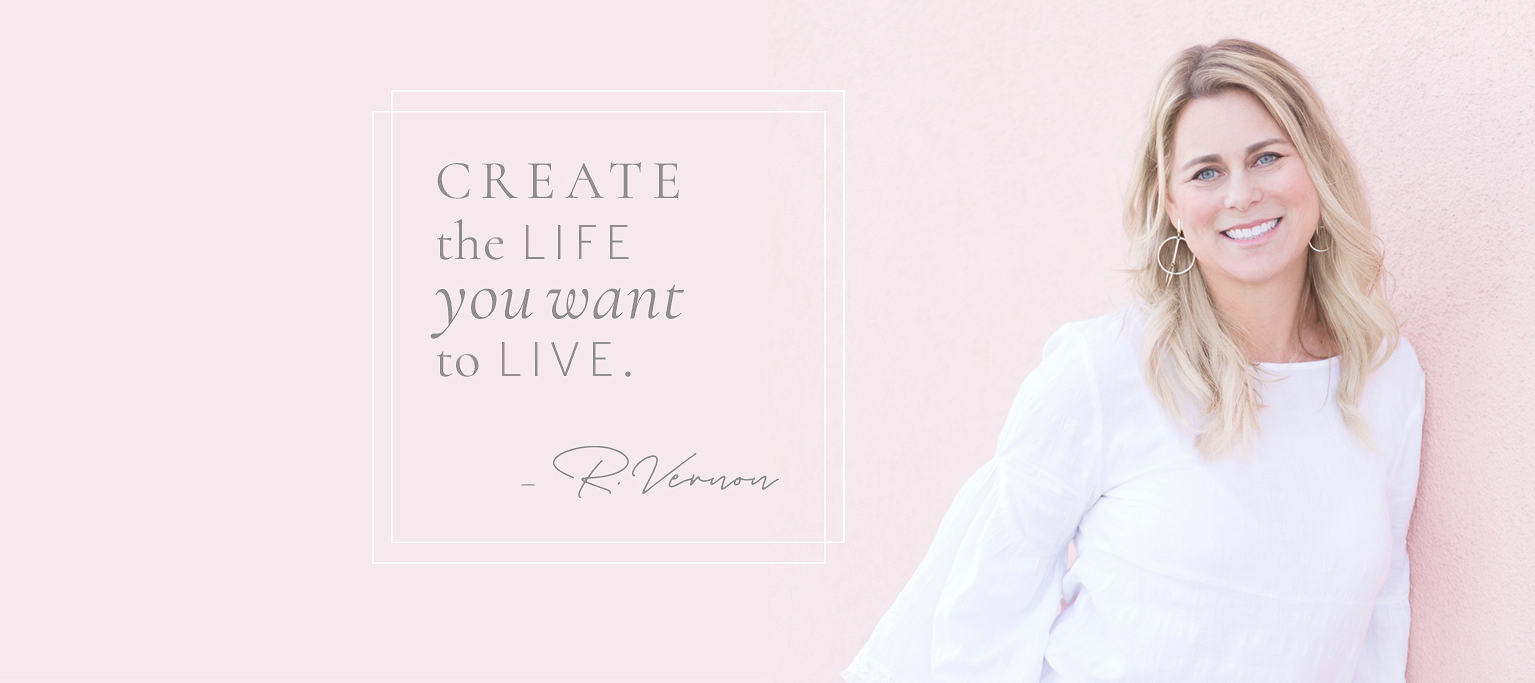 Meet Renée Vernon
AWAKEN Life Coach + Photographer
A multi-passionate and talented creative, Renée Vernon is a natural-born visual storyteller. Along with a deep passion and curiosity for understanding how the mind works and why we humans do what we do – she is fueled by soulful, authentic connection with others. She also happens to be very funny and loves to laugh, so don't be surprised if there is a little humor mixed in with all the help & healing. Renée is a Personal Transformation Coach and Photographer who can capture the soulful side of you via the lens, and also explore your 'why' at the same time – with heart.
A graduate of both the Martha Beck Life Coach Program and the Brooks Institute of Photography, Renée merged her interests in personal development, cognitive studies and modern photography into an integrative approach to life coaching. Her expertise shines through the camera lens, capturing her clients' transformation into a happier new life they had previously only dreamed of.
As a positive, lively/upbeat, optimistic person (normally always seeing the brighter side of things), who then faced great difficulty within her own life for years – it's of no surprise Renée's clients appreciate her relatable and unique style — Straight, honest talk that connects the heart to your purpose and gets you moving in a new direction!
While trained as a certified life coach, Renée also isn't afraid to follow her intuition, creative artistic spirit and genuine passion to help empower people to live their best lives. Her skills can help you define and visualize your inspired life to come. There is personal empowerment in the entire process of renewal and becoming. You can do what you think you can not… If you can visualize and see something you desire in the distance, you can begin to take steps towards it. Renée provides lots of fun and support along the way of taking those steps and doing this important work.
See your transformation come to life — and let your soul take flight!
"When I grow up, I wanna put all my needs aside , put everyone else first , ignore my deeper purpose and happiness until one day I have the time, I guess?" said no kid ever.
I'm Renée Vernon, and yes, I did just that.
Like so many others, I found myself settling for struggle in my life, sleepwalking through my days feeling invisible. The wild part is, from the outside, people imagined that I "should" be happy. Nice house, handsome husband, cool job, healthy kids. That oughtta do it, right?
But the truth? I was unhappy and I wanted more out of my life.

When we get to this place, it's often because we think we're too old, too relied upon or it's just simply too late to choose something different for ourselves. It's like we're stuck in an unhappy bubble that we've constructed around ourselves, waiting for someone to help us out.
Ugh, the distractions I created. The dreading. The ignoring. THE HIDING. And I'm here to tell you something I had to learn to tell myself:
It doesn't have to be like this.
For most of my adult life I felt like I was holding my soul's desires down, like a beach ball under water. I always felt I had something inside of me that needed to come out, but whether it was a relationship, timing, or fear — I never really let it surface. So when this beach ball of emotion would pop up, I would push this passion, my dream, back down while thinking to myself:

In spite of my success as a photographer, I found myself not having confidence in my talents, I was not listening to my gut, I was not taking up proper space in my relationships... this all resulted in massive panic attacks and years of anxiety. Fast forward a few more years, I went on to face a divorce plus my mother being diagnosed with Dementia. It was a difficult time in my life. The day finally came when I sat thinking: "I cannot stand one more self-defeating sh*tty thought in my head."
And I knew I needed help to get out. But I also knew I wasn't alone…
So I signed up for Martha Beck's Life Coach Training program to get out of my own challenging place and perhaps help someone else get out of their's as well. This new perspective changed everything!...
From my relationships to my art; it was my rebirth. (And here's a fun little side note — I recently learned my name means "reborn," so that's something.)
Today, as a Certified Life Coach, I'm adept at seeing and reflecting back to you what is possible. I truly believe that people do not always understand what someone is going through, unless they've been there themselves. Now I am grateful my experience can help others.
I've combined my love of photography, creativity and visualization with coaching, for a truly unique and immersive experience – rebirthing, so to speak, the real renewed authentic you into the world. Finding our truth and dealing with our emotions tends to get a little messy. But it's how we move forward, and luckily there's Kleenex for that.
Nothing interesting ever happened sitting at home on the couch... Go out there, and put yourself in situations for good things to happen to you.
Simply put —
• I help you see your truth and validate your desires.
• We'll work together to awaken and visualize your transformation clearly.
• I'll help you activate and move towards your soul's desire.
• This all comes with my encouraging hand, and a few good laughs along the way!

I've found that the more we introduce dreaming and scheming into our lives, the more barriers and fears begin to fall away. It's a remarkable thing to witness — I feel really lucky to have learned to do this for myself, and to help others experience it too.
Now that you know a little bit more about me, here's what I know about you:
You don't just want to be happy — you deserve to be happy. And I'd love to help you prove that to yourself.

So it's time, dear one.

It's time to throw your hands up and surrender old stagnant ways to a new joyful way of living. You've got this! — and you've got me too, right along side you.
TESTIMONIALS + SUCCESS STORIES
HAPPY CLIENTS SAY...
SEE YOUR TRANSFORMATION COME TO LIFE
It's all about having someone in your corner; encouraging you to go in the direction that calls you — to reconnect and help you give permission to yourself, to be truly happy.
Join our email list for monthly insights & inspiration, and be in the know about our upcoming events, photography locations, and future podcasts.